Plan for Bridal Gown Cleaning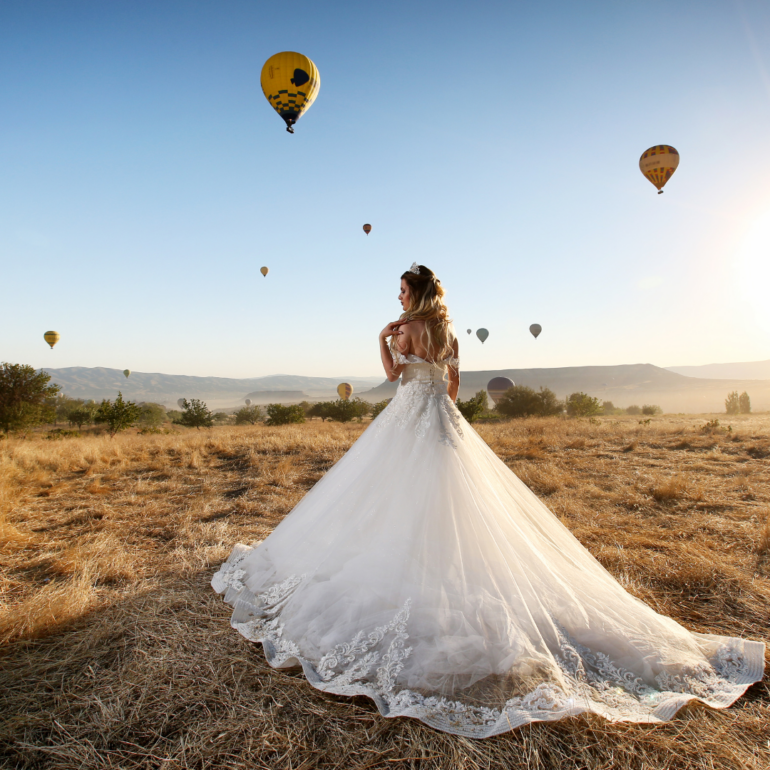 Do you have to clean your wedding dress professionally after your wedding?
Whether marrying in-town at one of Fort Worth, Arlington, or Dallas's beautiful venues or some place else, you might be wondering about wedding gown cleaning. If you're about to be married or just got married, congrats! And good on you for thinking ahead. 
Did you know that it's recommended that every bride get her gown professionally cleaned after being married? That's right! There are so many stains and damage spots that you may not even know to look for, not to mention those that can get worse as time goes on. 
While North Texas is host to many talented dry cleaners and non-certified gown cleaners, Pinstripes Bridal is one of the metro's only places where you can get AWGS-certified cleaning with door-to-door service. Read on to learn more, then phone us at 877-874-7377 to get started. 
Are Fort Worth wedding gown cleaners expensive? What do they provide?
The costs associated with gown cleaning can be surprisingly low, especially as rates for everything else in wedding planning have seemed to go sky high. Depending on the level of wear on your dress, Pinstripes offers our clients a free consultation and quote before we start work. 
When we clean a gown, we start with the visible stains from things like coffee, cake, and scuffs. We clean these with a method that protects the dress long-term and won't result in discoloration or fabric issues. After the visible stains, we take a blacklight to the invisible stains, those caused by alcohol and sugar, both of which might not appear for months or years. 
Stitching and repairing dress tears or snags come next, and that can take many forms. When we repair delicate lace and fabric, that's how Pinstripes can make sure future damage won't continue with the expansion and shrinking of fabric that can occur over many years. 
After a final visual inspection, Pinstripes will return the cleaned gown to your door, and that policy goes for most of D/FW, including Burleson, Cedar Hill, Irving, Pantego, and Southlake or Highland Park. 
Does your gown cleaner have a certification from the AWGS? Make sure to ask! 
Great reviews and awards on Yelp, TheKnot, and WeddingWire are all great, but Pinstripes Bridal offers an Association of Wedding Gown Specialists certification, meaning we've been approved to the highest standards of dress care. Additionally, Pinstripes offers restorations and preservations.  
So call Pinstripes at (877) 874-7377 and let us know how we can help. When you see the before-and-after of your Fort Worth wedding dress professional cleaning, you will be shocked (or at least, that's usually the case).