Wedding Gown Cleaning & Preservation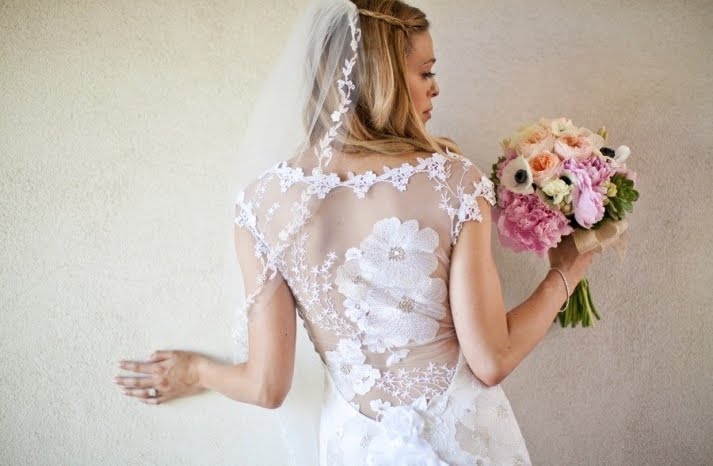 When DFW brides want the finest in wedding gown cleaning, they choose Pinstripes Cleaners. Your wedding gown is unique. Our highly trained specialists recognize the distinct differences of your gowns designer, fabric, and embellishments.
At Pinstripes, your wedding dress receives the latest and most advanced gown cleaning techniques, including anti-sugar treatments and treatment of stains not visible to the naked eye. As a member of The Association of Wedding Gown Specialist, all of our work is guaranteed.
Our Certified Wedding Gown Specialists™ specialize in caring for wedding gowns, both old and new with a written International Gown Preservation Guarantee honored by all of our members – represented in more than 500 cities around the world. You may arrange to inspect your bridal gown personally before it is carefully layered with acid-free tissue and folded into an acid-free, archival-quality wedding gown chest.
Your wedding gown will never yellow and no latent stains will develop into darkbride brown spots because each of us takes an extra step to ensure that all stains, both seen and unseen, are removed from your bridal gown.
We offer free consultations for evaluating the condition of your new bridal gown, your family gown, or your vintage wedding dress. Ask about free pressing for your wedding day and free pick-up and delivery from participating members.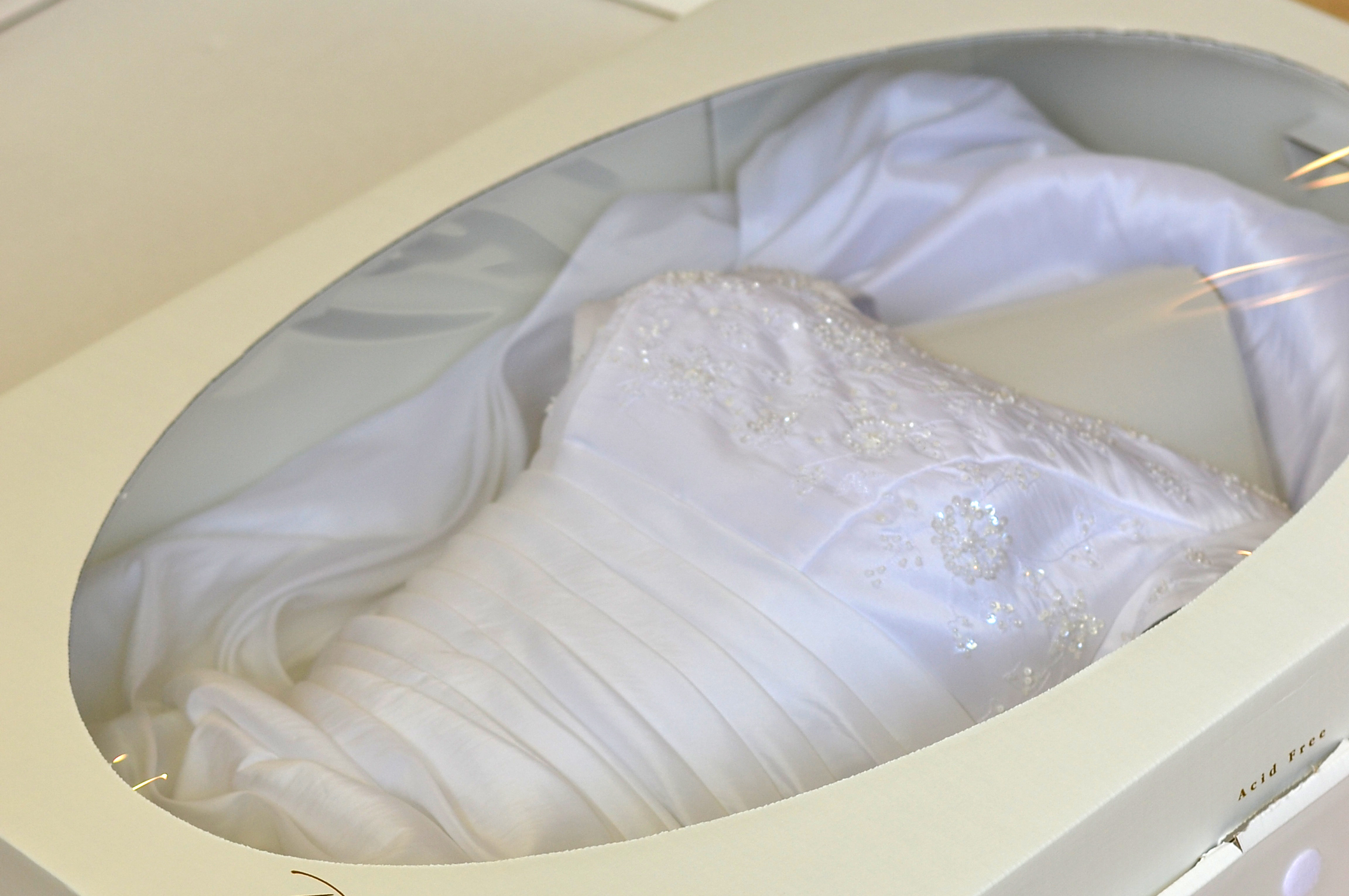 Preservation
DFW brides confidently choose Pinstripes Cleaners to preserve their bridal gowns and accessories. Our personable and knowledgeable staff will meet with you to carefully inspect your wedding dress, veil and headpiece. Attention to every detail and the use of the highest quality materials are a priority throughout the cleaning process. After cleaning, you are invited to view your gown, ensuring satisfaction prior to expertly heirlooming your bridal couture in museum quality, acid-free materials.
Our commitment to quality bridal gown heirlooming, preservation, and restoration has earned us the endorsement of the Association of Bridal Consultants. Couture Designers and Museums also trust us to give your bridal gown the care it deserves.
Our special heirlooming process has been featured in bridal magazines and newspapers around the world. We were also featured on Get Married and on Weddings of a Lifetime on the Lifetime Channel. Our special cleaning process is safe for all family gowns, new or old, such as christening gowns, communion dresses, and the restoration of vintage wedding gowns and bridal dresses.
Rely on us to clean and heirloom your beautiful quinceañera gown, too. After your party, we'll clean and carefully pack your lovely gown so that it stays picture-perfect. And what better way to store your tiara and treasured Quince accessories!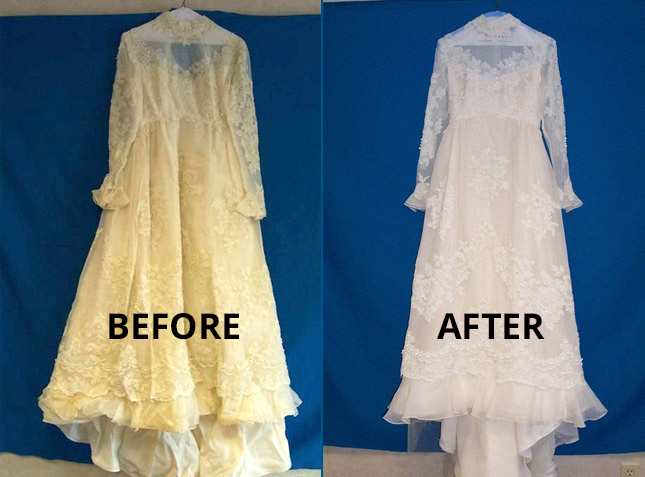 Restoration
DFW brides of all ages choose the experts at Pinstripes Cleaners for the lost art of restoration. Our team specializes in restoring vintage gowns and accessories, reversing the effects of acid, moisture, light, sugar and time. Each dress is carefully inspected and great regard is given for fabric, lace, notions, styles, and age. The slow, gradual process creates dramatic results and allows the gown to be safely preserved.
Free Consultation: Call today, because the perfect bridal or family gown for you may be the one in your attic!
1 (877) 874-7377
Our commitment to quality bridal gown heirlooming, preservation, and restoration has earned us the endorsement of the Association of Bridal Consultants. Couture Designers and Museums also trust us to give your bridal gown the care it deserves.
Schedule a Bridal Pickup
or call
1 (877) 874-7377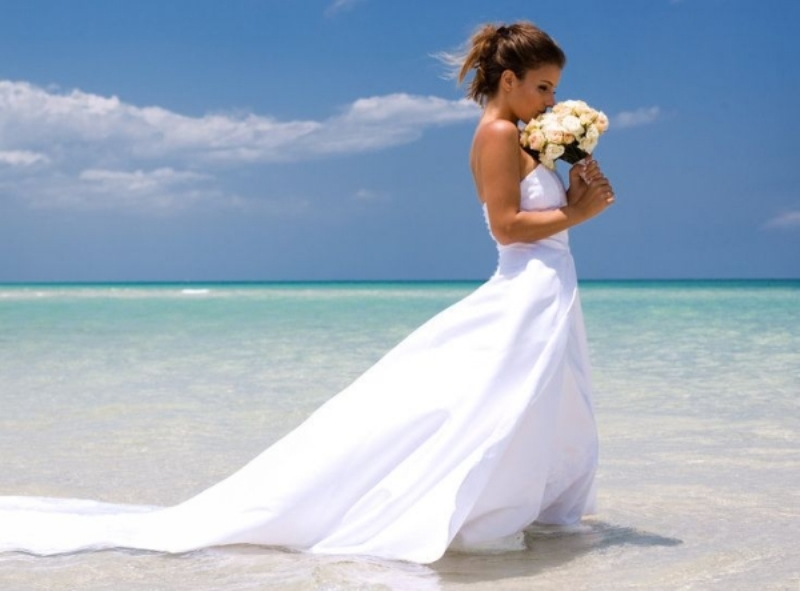 Cruises? Airlines? Beaches? Vegas!
Destination weddings come with their own delights and challenges. How will you get your dress to its destination clean and unmussed? Throughout the Dallas and Fort Worth metroplex brides choose Pinstripes for our destination wedding gown packing and preparation. Proper Wedding gown packaging with high quality materials ensure a worry-free travel experience. Bridal gown destination packing is our complimentary gift to you if you preserve your gown with us!
Convenient Residential Pickup & Delivery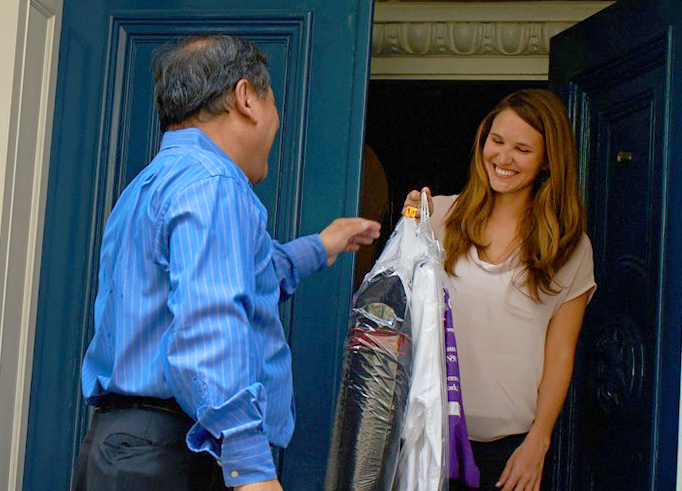 Did you remember to pick up the Dry Cleaning?
Not Again! Too many things to do, too little time. How often do you find yourself short on time and long on errands? We're Pinstripes Cleaners, and we'd like to help you with that.
Convenience – Our door to door service picks up and delivers your clothes the next pickup day, and best of all it's free! Just call us and we'll set you up.
Quality – It's eight o'clock; do you know where your clothes are? Many cleaners actually hire someone else to do their cleaning, making quality control impossible. At Pinstripes, we use only our own neighborhood facility, because nobody's more committed to professional standards for your fine attire.
Value – Free delivery is useless if the cleaning bill is obscene! Dry Cleaning is a real expense, and we offer real value because we don't mark up then discount. We'll tell you what our cost is and even give you a price list when you sign up.
Sign Up Today
or call
1 (877) 874-7377
Office Valet Service for Professionals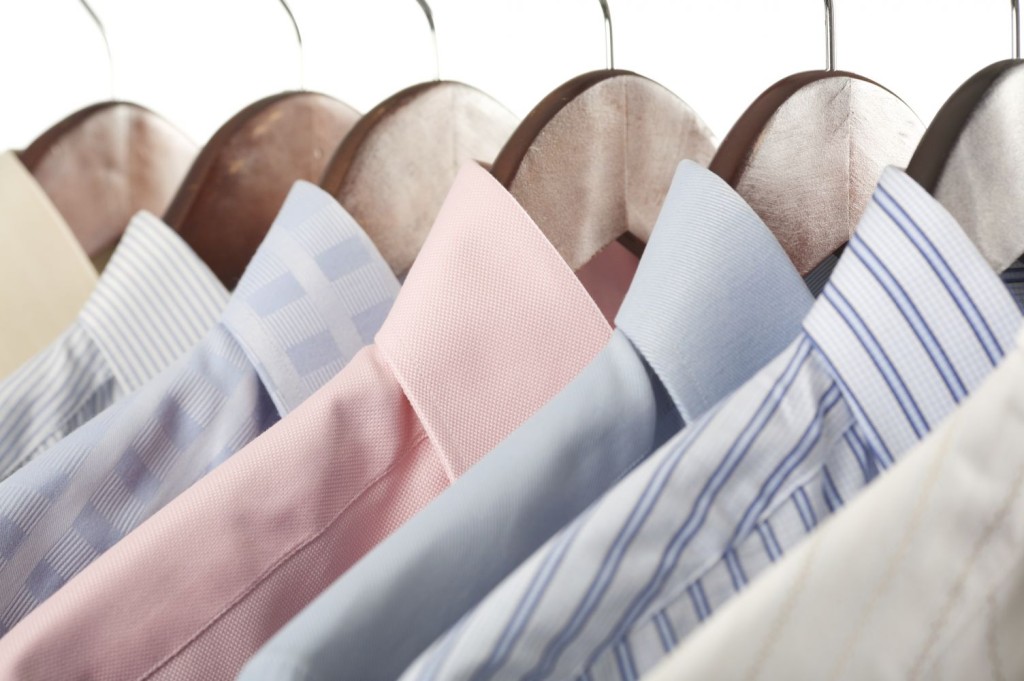 Savvy business professionals in the DFW Metroplex choose Pinstripes Cleaners to save time and money. Our courteous staff strives to make life easier by picking up and delivering cleaning to local businesses, free of charge. Employers may offer this benefit to employees as a no-hassle, risk-free perk.
Individual accounts are managed on a personal basis ensuring safe secure transactions.
We have no fee to sign up, no minimum pick up, and our prices are always competitive. In fact, you can check our prices online any time; see if you can get that from any other cleaner. Also we do our own cleaning in our own plant, because nobody is more committed to quality workmanship for your attire than Pinstripes. What does this mean to you? It means when you call us you'll be talking directly to the people handling your fine garments, so your special requests, emergencies or concerns are quickly given the attention they deserve with only one phone call. The finest in personal service for busy professionals.
Sign Up Today or call 1 (877) 874-7377